Joined

Jan 16, 2015
Messages

7,272
Reaction score

8,501
Location
http://www.epiphone.com/News/Features/Features/2019/A-History-of-the-Epiphone-Casino.aspx
A History of the Epiphone Casino
The long and winding road of a rock maverick
by Paul Burch, Editor
02.01.2019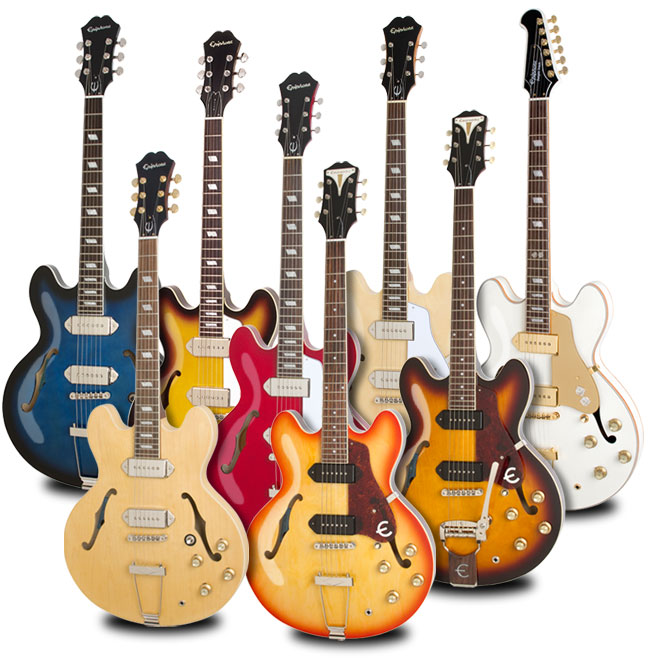 The Epiphone Casino
might be the House of Stathopoulo's most iconic instrument thanks to its association with The Beatles. In fact, two Kalamazoo designed guitars--the J-160E out the classic
Epiphone John Lennon EJ-160E
) and the Epiphone Casino--together share the distinction of being the only two guitars heard on every Beatles recording session.
But over the last decade thanks to a diverse group of artists like
Gary Clark Jr.
, Radiohead, Paul Weller, and
Brendan Benson
of the Raconteurs, the
Epiphone Casino
has transcended its Beatle connection and become a must-have for any player's collection.
Though the Casino, first released in 1961, was essentially Epiphone's version of the Gibson ES-330, the Gibson version never caught on with fans. Whether it was the times or the number of instruments produced, the Casino--a full hollowbody with two P-90s (another Kalamazoo invention)--was destined to be thought of as an Epiphone classic. And like any great guitar--by design or by accident--it's perfect just the way it is.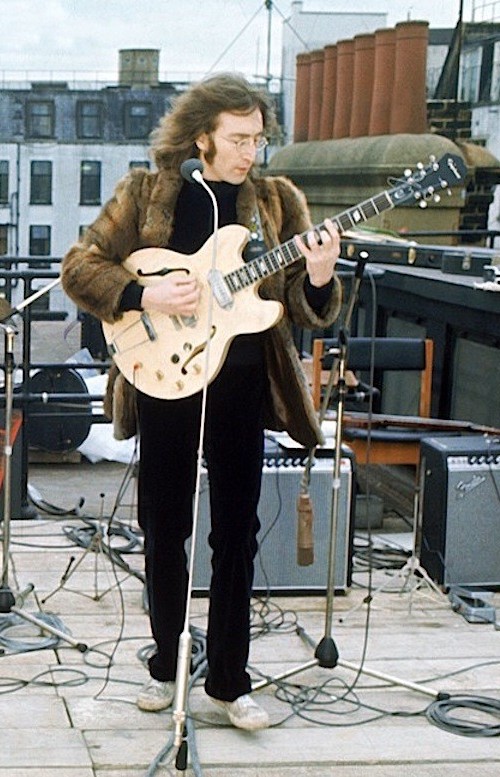 Today, Epiphone makes Casinos just as they did at the Kalamazoo factory in 60s. "Our modern Casino is based on the best vintage models we could find," said Epiphone President Jim Rosenberg. "The only difference is that today, every Casino is consistently great--perfect neck, great sound, and great look, where as vintage models can be vary quite a bit."
And if you want to really step back in time, check out the
2014 Elitist Ltd. Ed. "1965" Casino Outfit
which more than rivals any vintage models. Epiphone Elitist acoustic and electric guitars are made at our Epiphone factory in Japan that specializes in handmade, highly accurate reissues made with time honored methods and impeccable attention to vintage detail and quality, including period-correct USA pickups and electronics. Epiphone Elitist instruments also feature traditional hand rubbed nitrocellulose color finishes that enhances a guitar's look over time with gradual shading and fading patterns that are as unique and personal as your own story. Today, Epiphone's Elitist Series instruments are some of the most sought after by players of all styles, and the Elitist factory in Japan is considered one of the premier instrument factories in the world.
In 1961, the Epiphone & Gibson factor in Kalamazoo, Michigan was one of the premier instrument factories in the world and the Casino was merely a merely another instrument in a series of "Thinline" electrics first introduced in the late 50s that helped announce a new era for Epiphone after it became part of Gibson brands.
The idea of a Thinline electric that had the look of an archtop was not that much of a departure for Epiphone since the company had established a stellar reputation (much to the annoyance of Gibson) as an excellent archtop builder. But where as most of the original Thinline series like the
Sheraton
and the 335 featured a mahogany center block on which the pickups were mounted the Casino held the distinction of being a true hollowbody. It was also less expensive than other Gibson Thinline models, which caught the attention of young rockers like Garry Tallent, future bassist of the E Street Band.
"Epiphones were great guitars back then and affordable," recalled Tallent. "Even today, whenever I go to a guitar show, if I see an Epiphone electric or acoustic that's in great shape, I get it. They always sound perfect."