Hi Guys !
Thanks to thomann.de and the Harley-Benton brand, we - Lefties - have now the possibility to acquire a Mosrite-Ventures-like guitar at a true bargain price :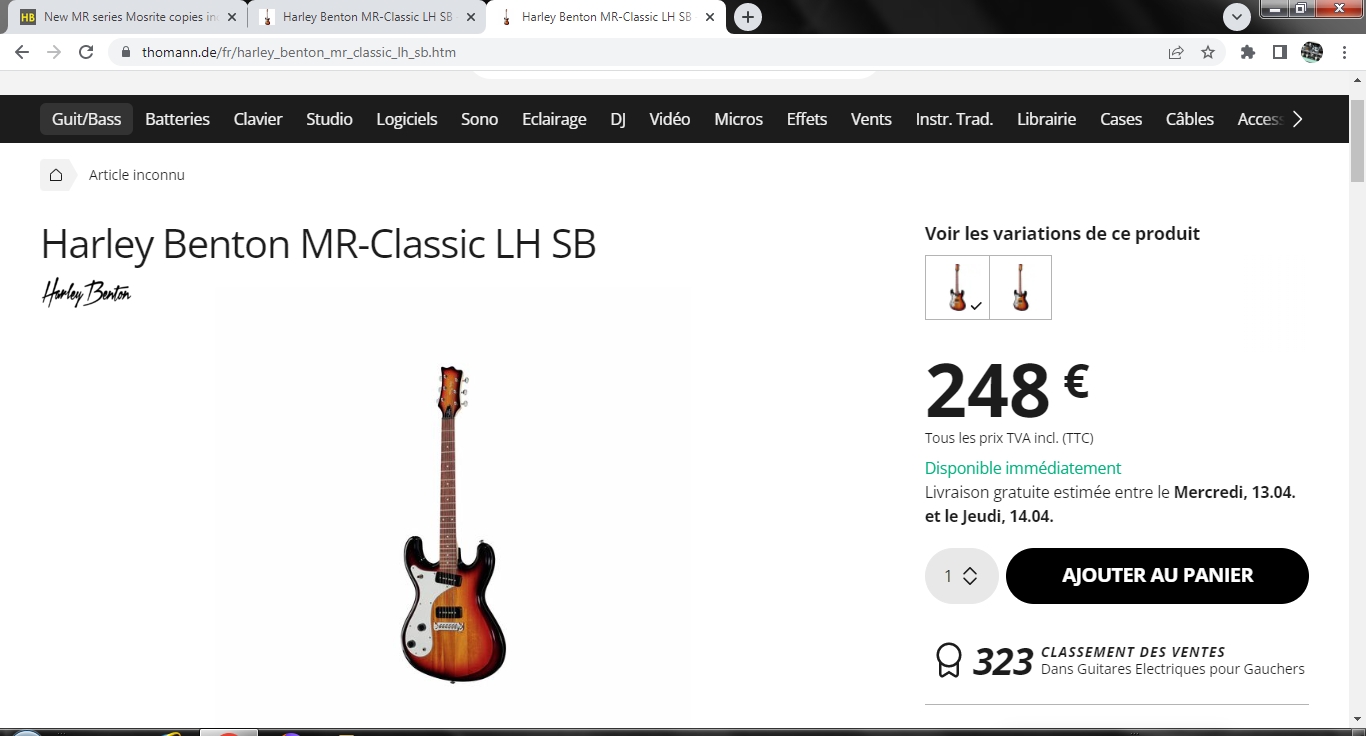 Another "El Cheapo - Junky - Toy" ? Certainly not : just "El Cheapo", regarding the price above (here in France).
Speaking about the quality, just see below - I discovered a flawless instrument :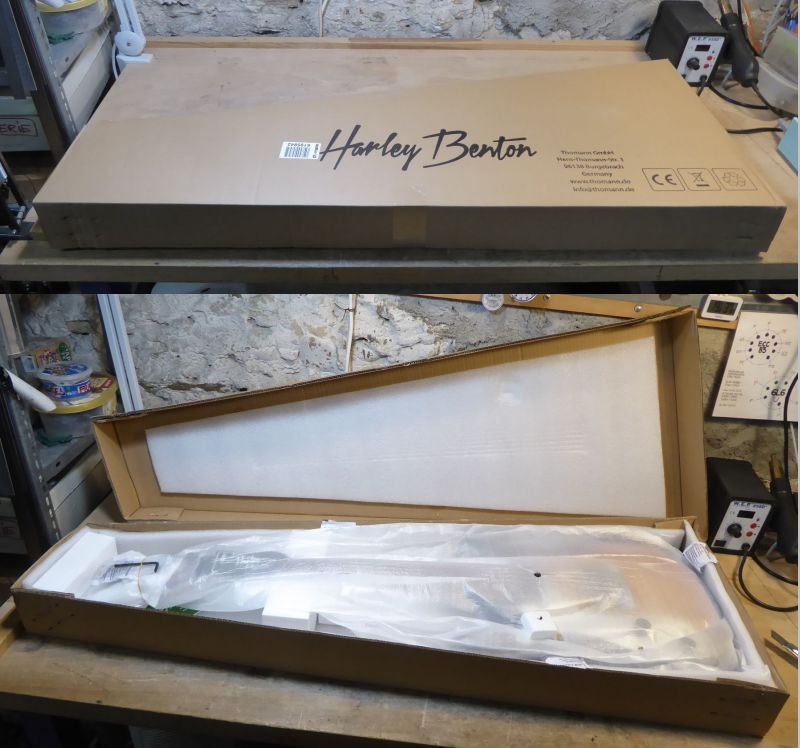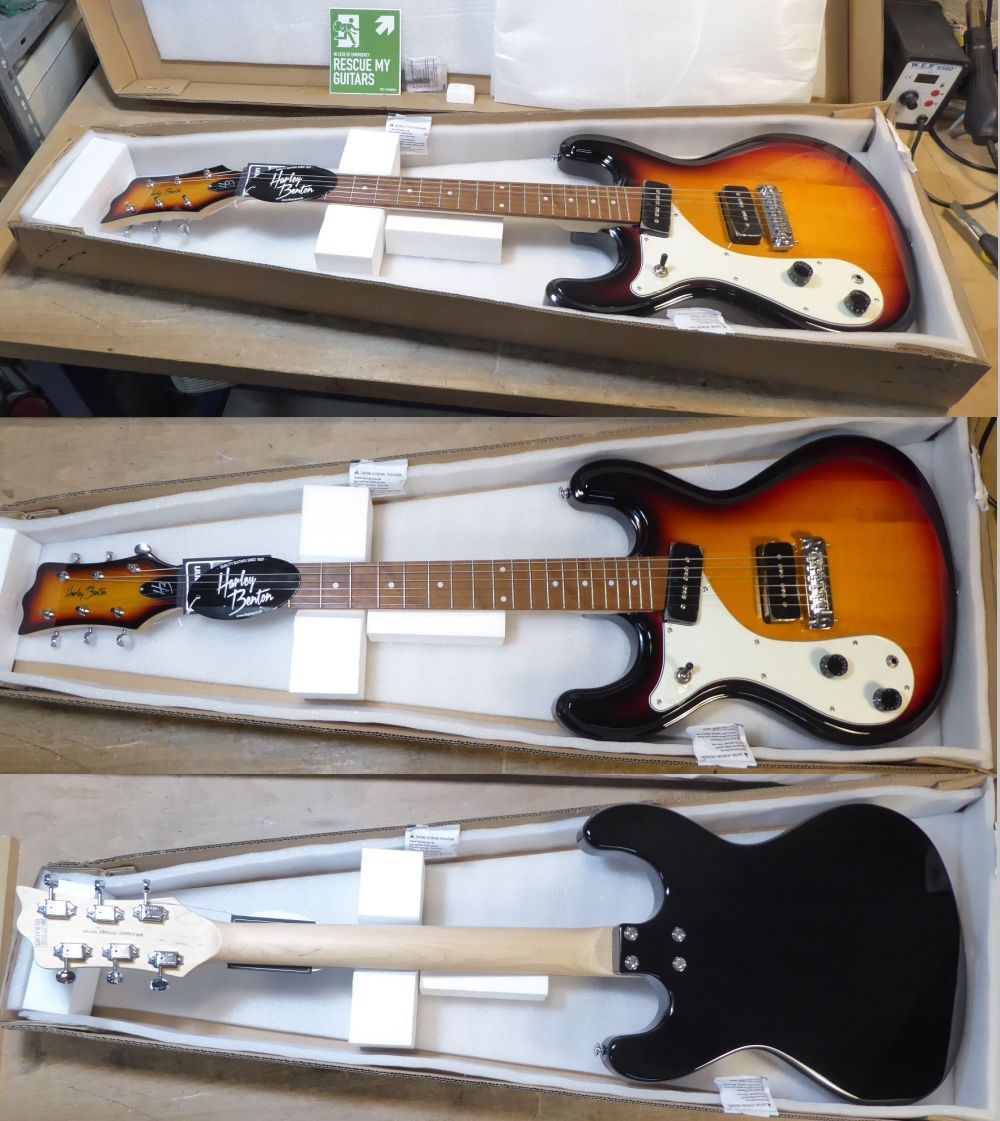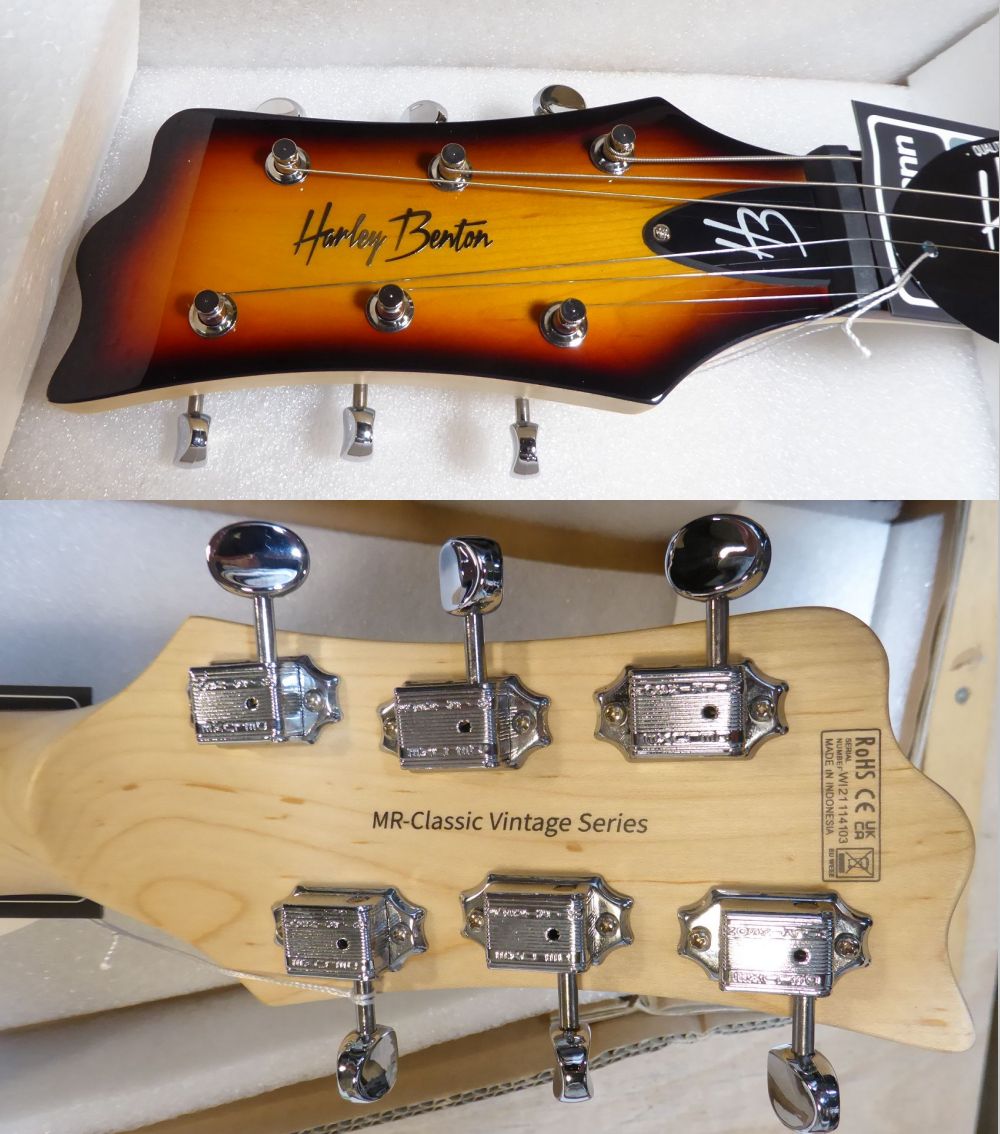 OK - some little mods later :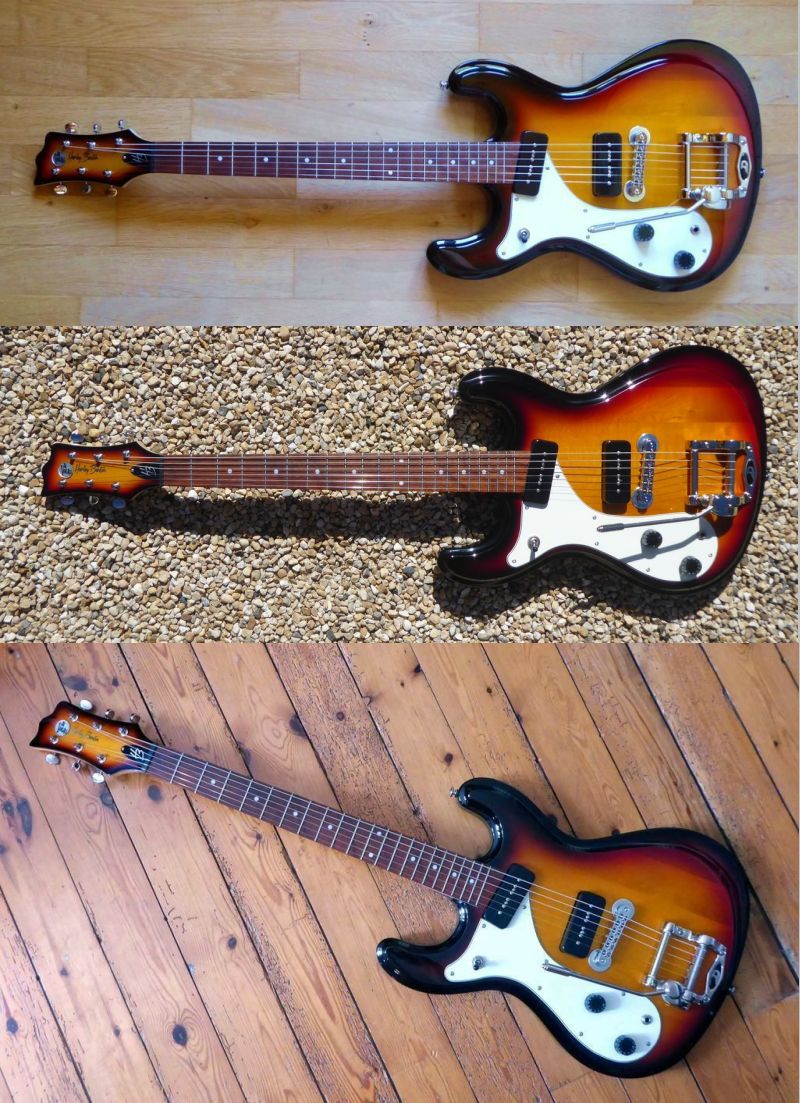 DCR of the pickups, via the electronics of the instrument :

Despite being quite heavy with 4.2kg, this HB-Mosrite is a stable, well-balanced, easy-to-play and truly good sounding guitar !
Oh, and it also exists in Right-Hand, with or without tremolo, and even in Baritone version, at similar prices...

Cheers,
P